Is your accountant undercharging you?
I come across loads of business owners who are super proud that:
'My accountant only charges me X!',
'I don't pay my accountant, I just do a bit of work for him here and there and we offset.'
'We have our monthly meeting over lunch, which I pay for, so my accountant doesn't charge me for that!' 🤦🏼‍♂️
I know you think you're getting a good deal. But I'd like to challenge whether it is actually a good thing.
Before I became a Partner at Kilby Fox, I was a manager at a larger firm. One of the newer partners kept lowballing to get clients through the door, presumably under pressure to grow their client base.
What this meant though was that the staff working on those jobs ended up hating those clients. They'd never met the actual business owners but working on those jobs meant massive time pressures, having to rush the work because the fee couldn't handle the time required to complete. Then, inevitably, they'd get it in the ear for going over budget.
Another post worth a read: Why you should absolutely like your accountant! (not in a weird way)
Do you think the people working on those jobs ever gave it their best? It wasn't their fault. The fee (and the environment) made it impossible.
As a manager, do you think I prioritised that work over the higher paying clients? Of course not. If you're spending good money on your accountant, you should expect the best service. So the opposite should run true also. You're going to get put at the bottom of the pile.
So if you know you're paying your accountant too little, don't expect to be a high priority for them. Don't expect them to be overly diligent, trying to identify every tax saving possible, don't expect them to include tax planning within that fee.
And most of all, if your accountant doesn't know how to price their services profitably, in a way that enables them to give you the best service possible, don't expect them to be able to help you grow your business.
Think about it.
Now, if you identify with the above, and are ready to take your business to the next level, I'm right here! 🙋🏼‍♂️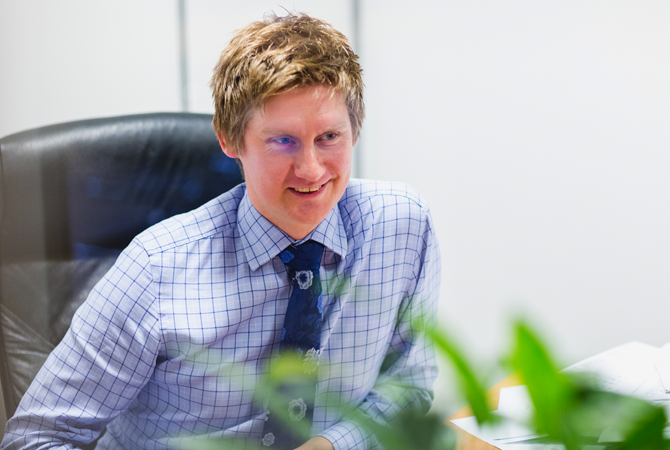 Martin Crooke is a Partner at Kilby Fox Chartered Accountants in Northampton. Martin specialises in helping small business owners gain financial control of their lives so they can focus on what they do best.